MY MISSION IS TO BRING YOU VIABLE SOLUTIONS
Maritime projects, waterway and port projects as well as boating and yachting.
I enjoy difficult projects because they are worth doing.
Maritime Expertise At Your Service
More 30 years of expertise in the French Navy and independently since 2012 with multiple consulting experiences for businesses in the maritime industry as well as for private clients. Utilise my competencies today to ensure the success of your maritime, waterway and port related projects.

UPEM President
President of The Professional Union of Maritime Experts.
The UPEM
The most important association of French maritime experts and consultants intervening in all domains of maritime and port activity.

CNEJMF Member
The National Company of Judicial Maritime and Rivers Experts
The CNEJMF
Company of French judicial experts in the maritime industry.
Maritime Expert Diploma
Université et École Nationale Supérieur Maritime, le Havre
DUEM promotion of 2012/2014
The ENSM provides graduate training in the maritime and para-maritime industries. They train merchant navy officers.

Working with Navigau Consulting assures us the success of our projects every time. Raymond Gauvain shows exceptional competency and delivers the results we need in the agreed timeline and on the budget. A big thank you!
Sylvie GUILBERT, COFREXPORT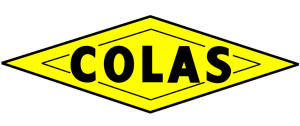 Navigau Consulting has brought us seasoned maritime expertise for the realisation of our project.
Jérôme COIN, COLAS – South Africa